Modern Nanotechnology Married to Vintage Extreme Engineering is X Metal Treated with Cerakote Polymer Ceramic Coatings
---
INTRODUCTION

When you think of Oakley X Metal, you think of longevity and strength. Stories of forklifts blown through walls and nuclear furnaces in the Nevada desert melting titanium alloy with the energy equivalent of twenty sticks of dynamite come to mind. X Metal have been great for the last quarter century, what else could possibly make them better?
Enter the uniquely patented polymer ceramic paint known as Cerakote. Commonly used on firearms, knives, automobile engine components & tumbler cups, Cerakote offers superior surface abrasion and corrosion resistance that is simply unmatched by any coating or paint substance currently on the market. (Read More: Cerakote Vs.)
Cerakote is Now Available for Your Oakley X Metal Sunglasses!
---
WHAT IS CERAKOTE?
Cerakote is a complex proprietary combination of polymer-ceramic compounds forming a composite epoxy coating. The substance is air-sprayed on to a surface such as X Metal titanium, and then oven cured to permanently harden. Developed by NIC Industries for firearms in the 1980s, Cerakote has a long history of use in multiple industries both by end-consumers and OEM. Cerakote is available in over 100 colors with many new and exciting colors added regularly.
Cerakote ceramic coating enhances a number of physical performance properties of your X Metal sunglasses including abrasion resistance, corrosion resistance, chemical resistance, impact strength, and hardness.
HOW CERAKOTE COATING ENHANCES OAKLEY X METAL TITANIUM PERFORMANCE:
• Abrasion Resistance: Taber Abrasion (ASTM D4060)is a test using a weighted abrasion wheel that rotates at a constant speed to determine the resistance of finishes to abrasion and wear. Cerakote H-Series lasted nearly twice as long as the nearest competitive finish and 24 times as long as the further competitive finish. ( PDF • VIDEO )
• Corrosion Resistance: Salt Spray Corrosion Testing (ASTM B117) is used to evaluate the relative corrosion resistance of a coated part exposed to a salt spray or fog at an elevated temperature. The chamber is kept at an operating temperature of 95°F and fogging a 5% salt solution at the required 1.0 – 2.0mL/hr. Based on the testing standard, Cerakote's H Series exceeded 2,000 hours ( PDF • VIDEO )
• Chemical Resistance: Cerakote's chemical resistance was analyzed using a variety of solvents under extreme conditions. Coated panels were submerged in a solution for a period of 24 hours. Samples were then removed, analyzed and assigned a rating based on the average color change across all solvents tested. Cerakote's H-series coating tested good to excellent in all solvents tested. ( PDF • VIDEO )
• Impact Strength: Impact Resistance (ASTM D2794) is measured by placing a coated panel in an universal impact tester. A standard weight is dropped a distance to strike an indenter that deforms the coating and the substrate. By gradually increasing the distance the weight drops, the point at which failure occurs can be determined by cracking or delamination of the coating. Nearly every Cerakote H Series have an impact strength measuring 160 inch-lbs., which is the maximum the impact tester can measure. ( PDF )
• Hardness: Hardness, or Pencil Hardness (ASTM D3363), is measured by using different grades of pencil lead to cut through a coating surface. A coated panel is placed on a flat, horizontal surface. A weighted trolley with the hardest pencil lead (9h) is placed on the panel and pushed away from the operator. This process is repeated until a lead is found that will not cut through the coating to the substrate for a distance of at least 3 mm. Cerakote H-146 finished strong with a 9h hardness rating, the highest hardness rating that can be achieved. ( PDF )
• Science: Cerakote Whitepapers
I Want to Give My X Metal Sunglasses New Life With Advanced Performance Cerakote Coatings!

---
CERAKOTE ADVANCED CERTIFIED APPLICATORS
The Elephant in the Room: Not all Cerakote applicators are the same! What makes them different? High quality equipment, a well tried process and a stable environment are some of the factors that set a good applicator apart from the rest. A good applicator can eliminate variables such as environmental temperature and humidity. A good applicator uses industrial-grade equipment.
What is a certified Cerakote applicator and why does it matter? Certified Cerakote applicators have gone through extensive on-site, one-on-one training in White City, OR with NIC Industries, makers of the Cerakote product. Advanced applicators have gone through even more extensive training to perfect their craft yielding the absolute best results from Cerakote on X Metal sunglasses. ( PDF )
OXM.PARTS has teamed up with the award winning Cerakote experts at MAD Custom Coating. A family owned business founded in 1996 out of Anaheim, CA, these MAD guys have been in the Cerakote business for years and consistently receive rave reviews about their work on firearms and knives. They use very controlled methods for their application eliminating variables that can cause problems with curing the Cerakote after application.
Your X Metal sunglasses deserve the best coatings by the the best applicators, and now we've married the two! Learn more about the advanced performance " MAD BLACK PLUS" coating that is now available for your X Metal sunglasses.
MAD CUSTOM COATING UTILIZES INDUSTRIAL GRADE EQUIPMENT FOR THEIR IN-HOUSE CERAKOTE OPERATIONS:
• Commercial Convection Ovens for controlled air flow and temperature keeps parts consistent in color, sheen, and cure. The convection feature ensures evenly heated parts and allows the coating of plastics and other temperature-sensitive material
• Military Grade Rotary Screw Air Compressors ensure consistent air flow yielding the correct blast profile on all parts and keeps air uncontaminated for Cerakote application. An abundance of regulated air flow allows for the simultaneous use of all equipment in a production environment.
• Advanced Paint Booth ensures warm, dry intake air allowing for the correct temperature and flash point for parts coated in Cerakote. The exhaust fans are capable of creating 100-6250 cfm of air flow, allowing calibration for the volume and types of parts being coated
• Commercial Automated Blasters ensure consistent blast profile for ideal Cerakote applications.
SOLD! I'm Ready to Get My X Metal Sunglasses to Cerakote Paint Now!

---
WHY SHOULD I CERAKOTE MY X METAL?
Deciding to Cerakote your X Metal is an important decision to weigh. The application is permanent, therefore in a similar way you would consider a tattoo for your body, so too would you consider Cerakote for your vintage X Metal sunglasses frame.
Are you interested in gaining a high performance coating that will seal and protect the titanium underneath? Are you interested in customizing your X Metal with bright, long lasting colors that are guaranteed not to chip, flake or peel?
If you answered "yes" to either of these, Cerakote is right for your X Metal sunglasses!
• Benefits for the Cost: Cerakote, especially when done right, is not a cheap process. The materials, the labor, getting the frame taken apart, cleaned & prepped for Cerakote and the cost of getting it to the applicator and back... It all goes in to figuring the cost of our Cerakote paint service for X Metal sunglasses. What you gain is an impenetrable layer of armor for your X Metal that is nearly as strong as the titanium it protects. Long lasting protection against the elements ready for whatever daily pounding you can throw at it.
• Future Value Considerations: The value of X Metal sunglasses continue to hold steady or even appreciate in value. Now over 21 years old, Oakley X Metal sunglasses are considered rare and vintage in nature. How will applying a modern paint affect the value? In the opinion of OXM.PARTS, applying a high quality Cerakote coating to the glasses can actually increase the value of the glasses. Not just for the protection value, but when you create unique parody themed color schemes, people really take notice and may be willing to pay top dollar for your unique custom X Metal.
• Retaining Serial Number: It is possible to retain your X Metal serial numbers, however, additional masking fees will apply.
I Want to Make My X Metal Sunglasses More Durable with Cerakote Coatings!
---
WHAT IS MAD BLACK PLUS COATING?
MAD Black Plus is a proprietary Cerakote color formula licensed by MAD Custom Coating, developed in coordination with NIC Industries, makers of the Cerakote product. OXM.PARTS has teamed up with MAD Custom Coating to bring you their exclusive flat black color which not only looks great but also enhances the durability properties of your X Metal titanium sunglasses.
MAD BLACK PLUS COATING ASTM STANDARDS TESTING:
• Exceeded 5,000 hours in a 5% salt spray test (ASTM B117)
• Exceeded 8,000 cycles in an abrasion test (ASTM D4060)
• Has a coefficient of friction that rivals Teflon ™ (ASTM D4060)
• Exceeded 9h pencil hardness, highest level on the test (ASTM D3363)
• Impact resistance exceeded 160/160 in-lbs, highest level on the test (ASTM D2794)
I Want to Get My X Metal Coated with MAD Black Plus!
---
PHOTOS OF CUSTOM X METAL CERAKOTE APPLICATION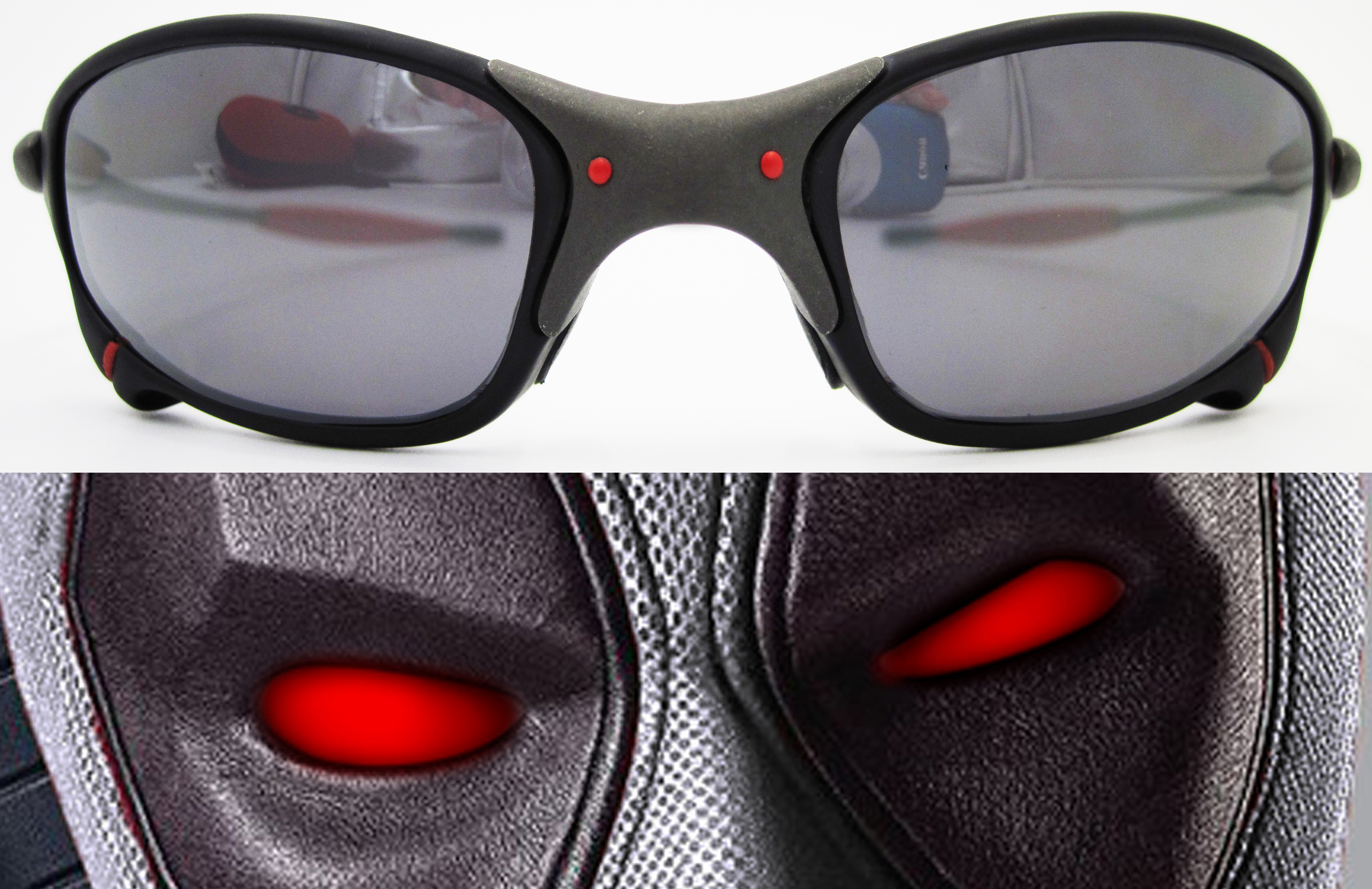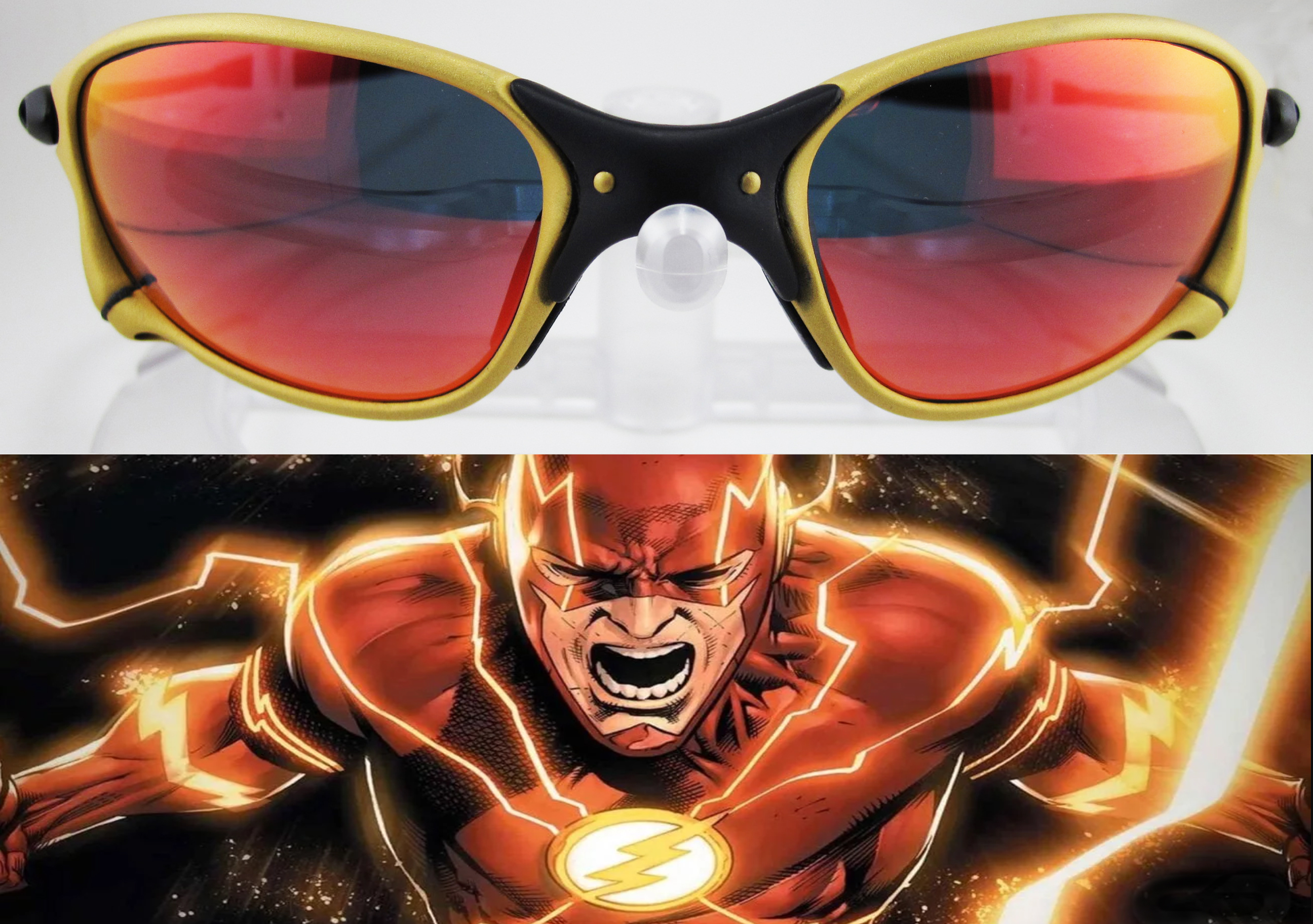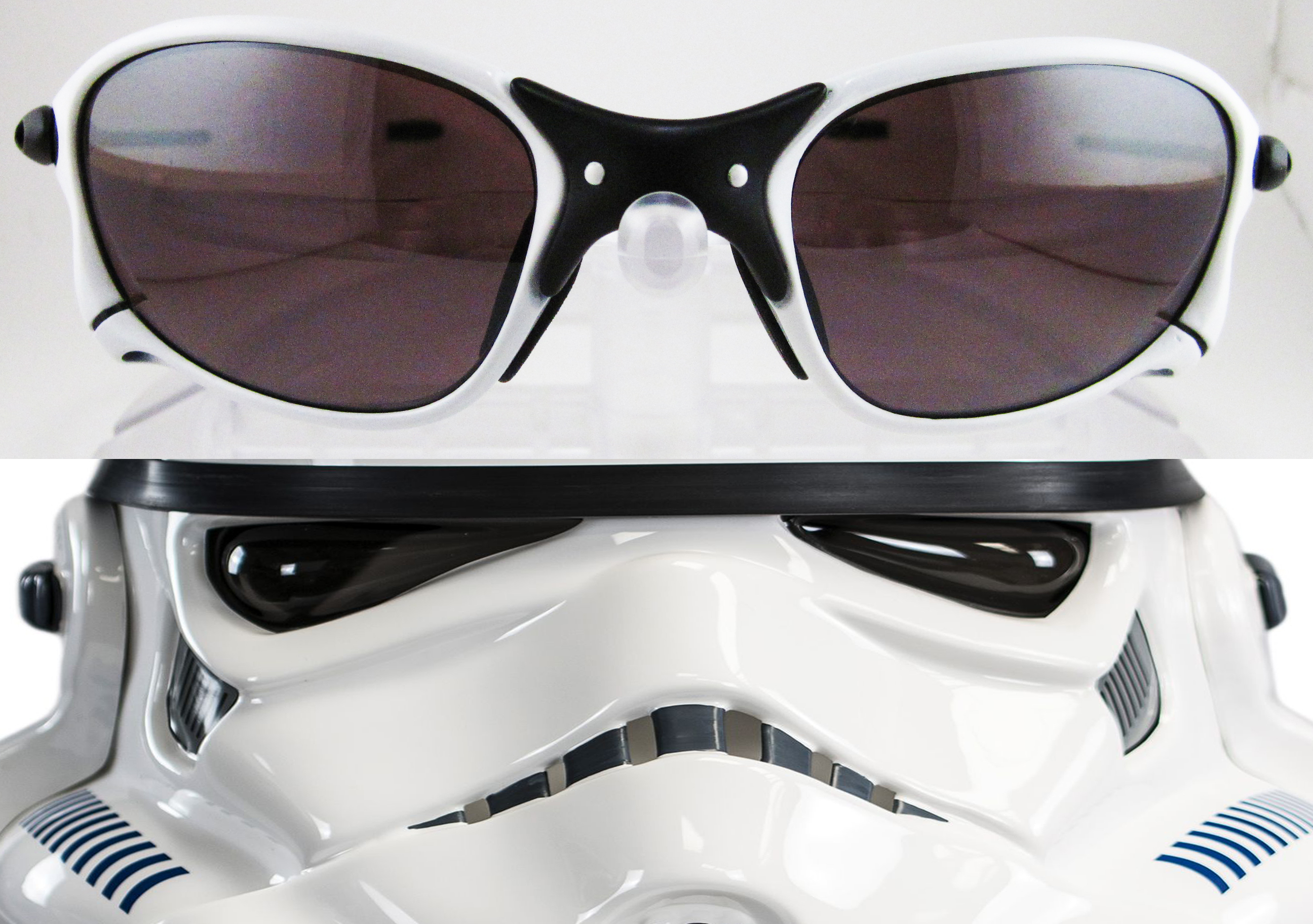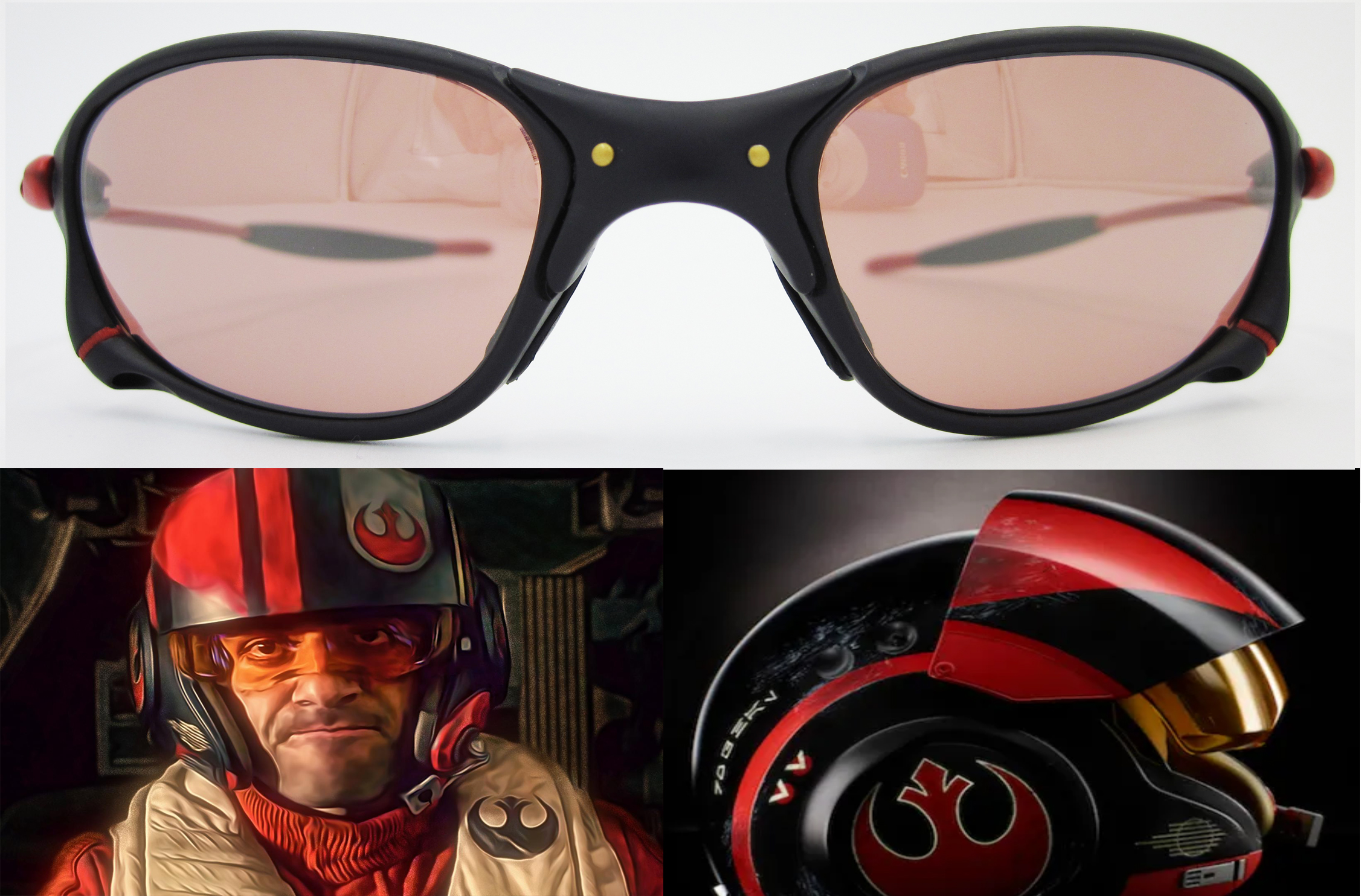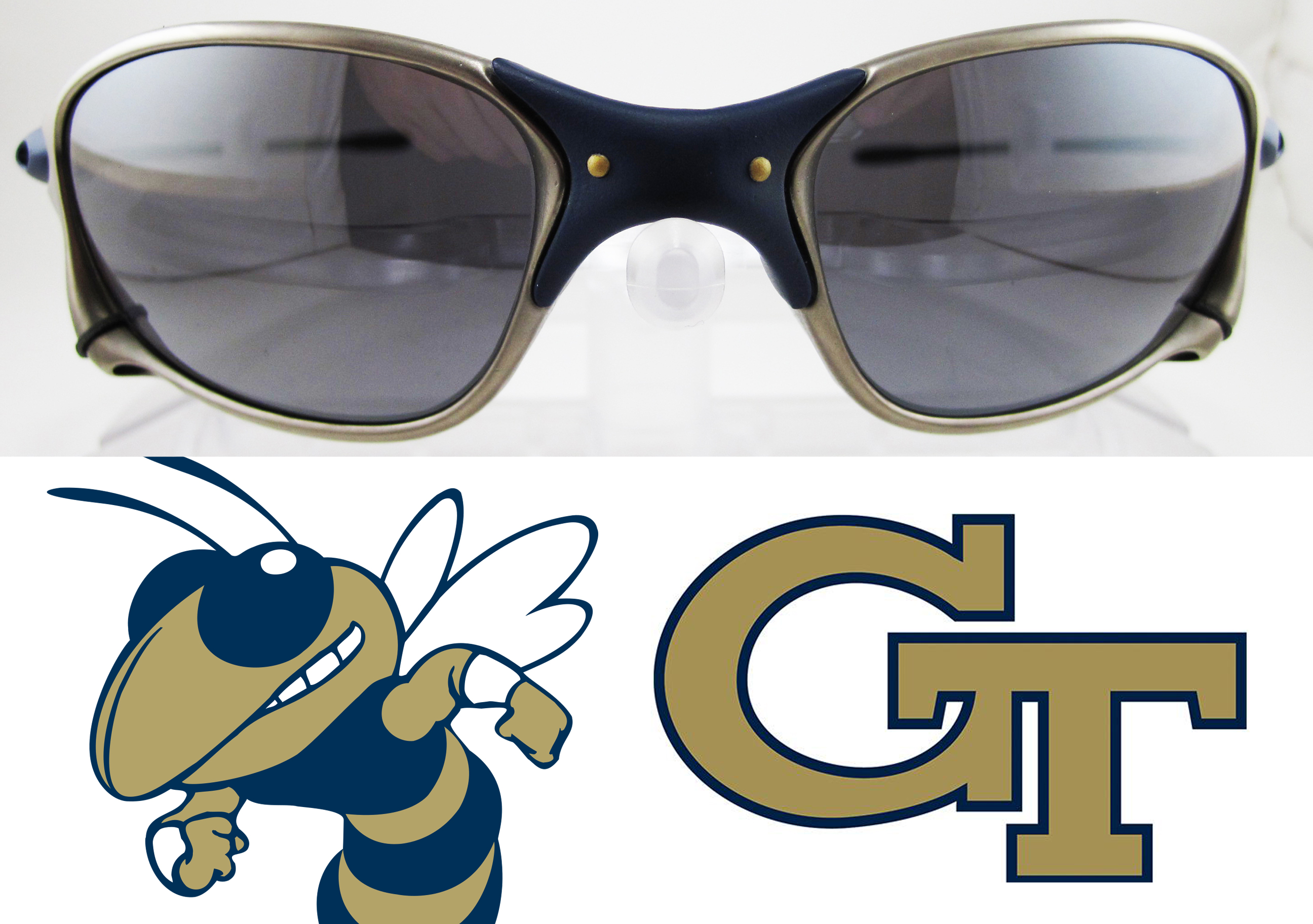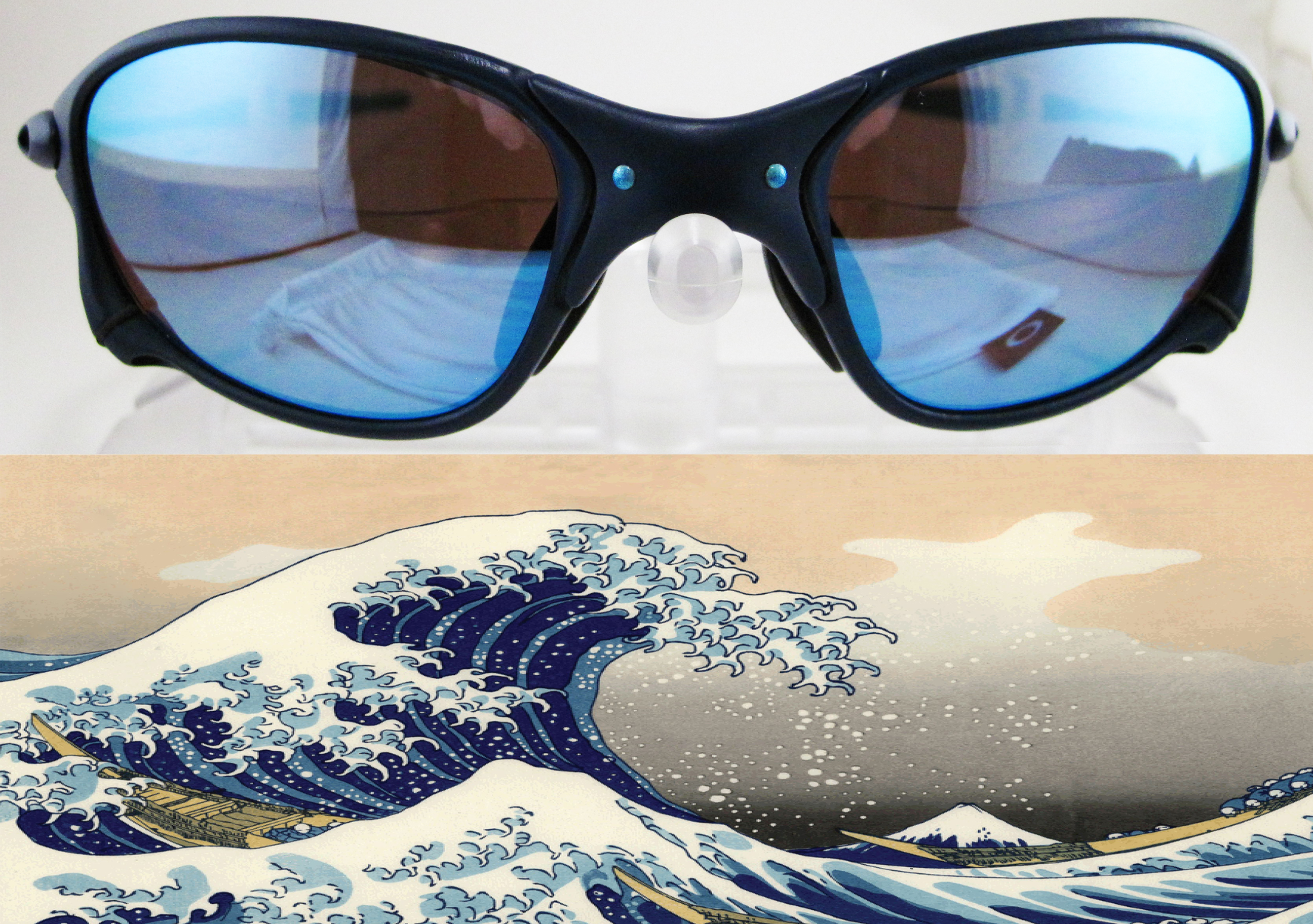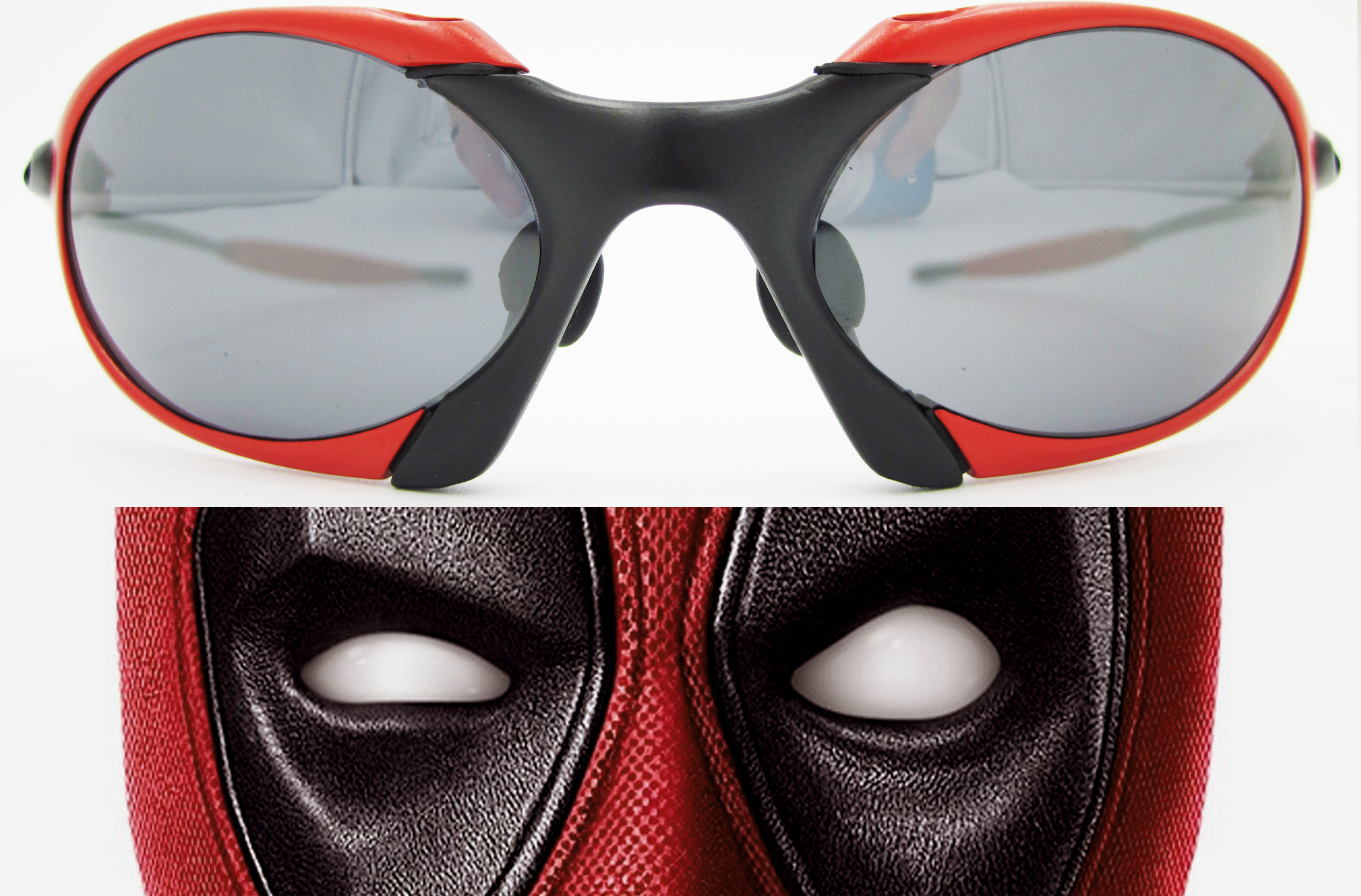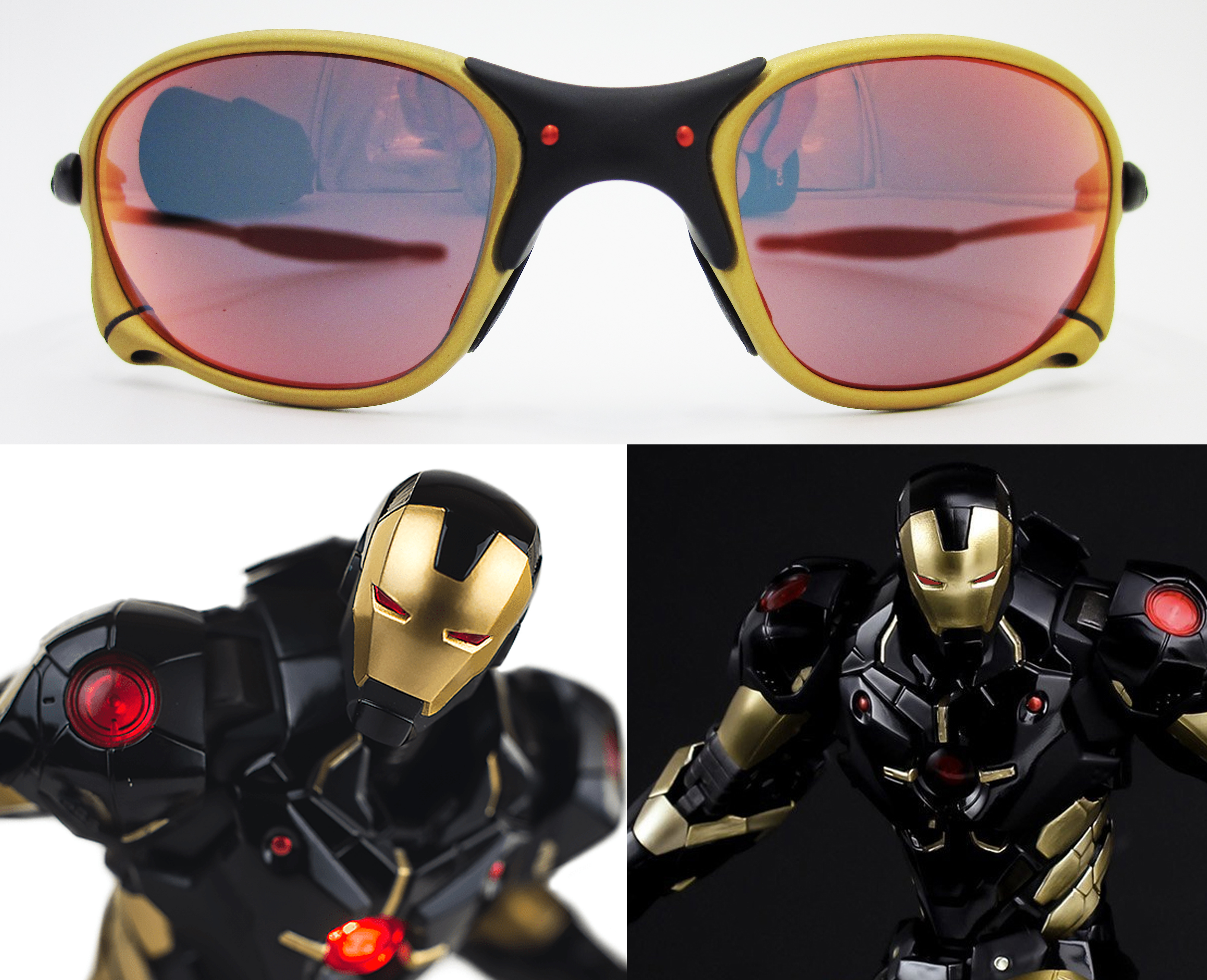 ---
DESCRIPTIVE PARODY LEGAL DISCLAIMER:
Buzz Mascot, GT, Ironman, Stormtrooper, Doe Dameron, Deadpool, X-Force, and The Flash are registered trademarks of their respective owners. Use of marks are descriptive parody for products bearing likeness in color to the brand or character only and does not imply trademark owner sponsorship, endorsement of or affiliation with OXM.PARTS or their products & services.