Oakley claims their newest mask won't fog your glasses. OXM.PARTS puts it to the test with the vintage Oakley X Metal frames!

As of this writing on 1/17/2021, over 2,000,000 (2 million) people worldwide have died from COVID19 disease complications associated with the Sars-Cov-2 virus infection. Masks are with us for the foreseeable future.
On those occasions when I must wear a mask with my personal pair of XX Tio2 w/ Prizm Deep Water Polarized lenses, I experience extreme lens fog. Any mask I have worn immediately fogs my glasses to unusable condition. Not safe for driving! This is a very real problem for many of us. Oakley promises to fix this problem with their new MSK3.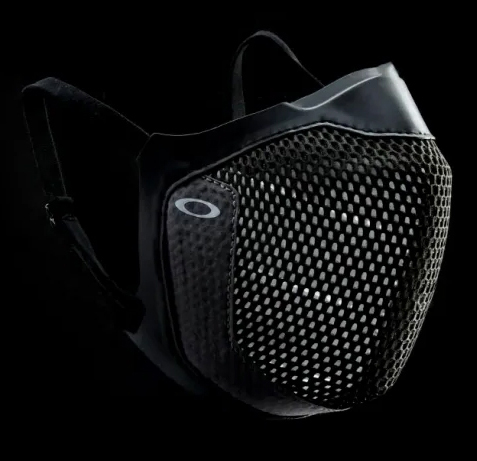 Oakley has stepped up the mask game with their newest and most striking mask model, the Oakley MSK3. This mouth & nose covering face mask comes with a built in replaceable filtration unit which promises to block 95% of airborn particles down to 0.3 microns in size. This built in filtration provides more protection from airborne particles and aerosols than a standard cloth mask.

It is of importance to note, the Sars-Cov-2 virus particles that cause COVID-19 are 0.12 microns in diameter, and the MSK3 is not an FDA-approved N95 medical device. However, with at least 95% efficiency the Oakley MSK3 offers a high degree of protection as studies have shown that some high-MERV particulate filter materials are capable of filtering ≈99.8% of particles with a diameter of ≈0.1 μm. The key is to get a full seal on your face around the entire perimeter of the mask so only clean air is getting in. Guys with beards may have more difficulty getting this seal.
The Oakley MSK3 mask features a blacked out mesh front with grey melt-blown panel accents. The styling is aggressive and quintessential Oakley in nature. First sight of the mask took me back to the Oakley Medusa.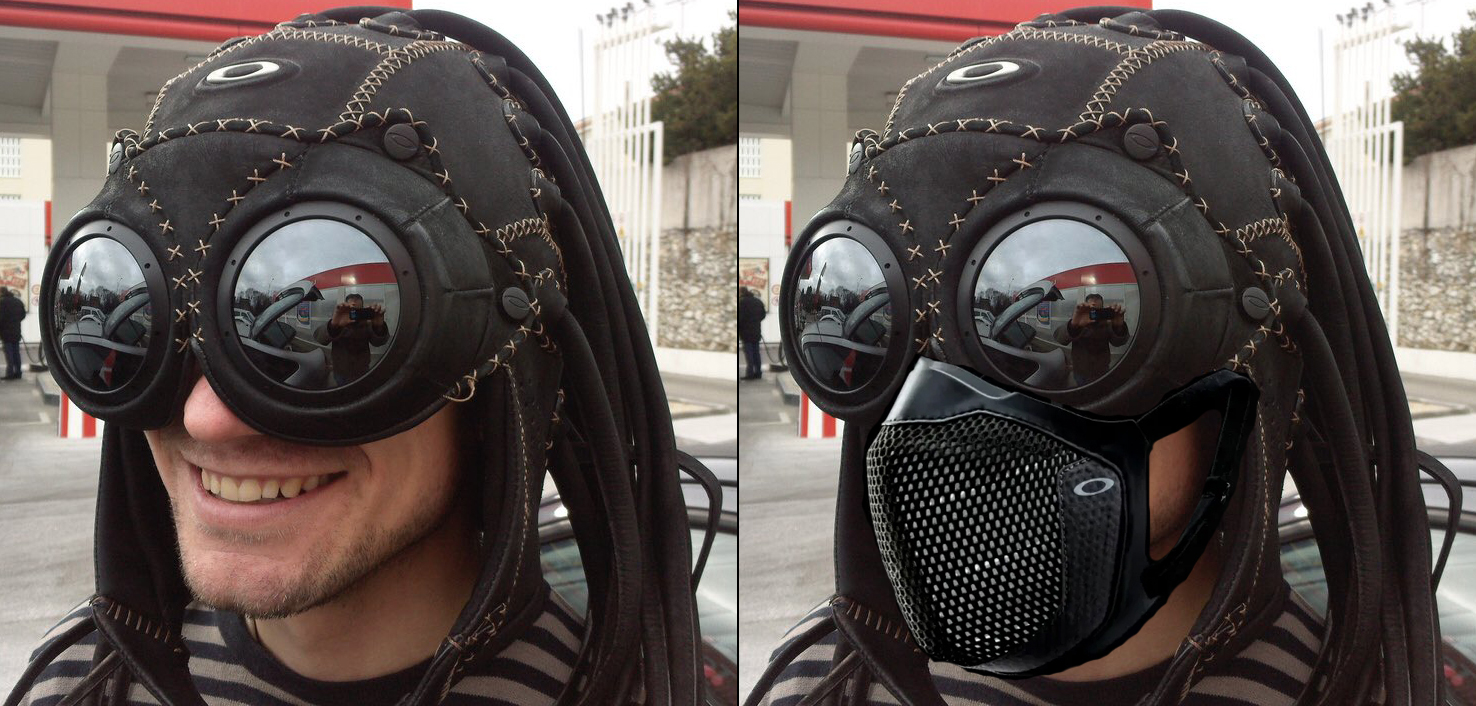 Quite possibly the most important feature of the mask is a soft silicone rubber outer gasket which helps direct the flow of air out the sides of the mask rather than the top nose area. There is also a built in eye wear channel upon which you can place your eyeglasses or sunglasses if you prefer to wear the mask higher on your nose. Adjustable elastic fabric straps ensure a firm fit around the ears. An aluminum bar is embedded in the nose top for full adjustability.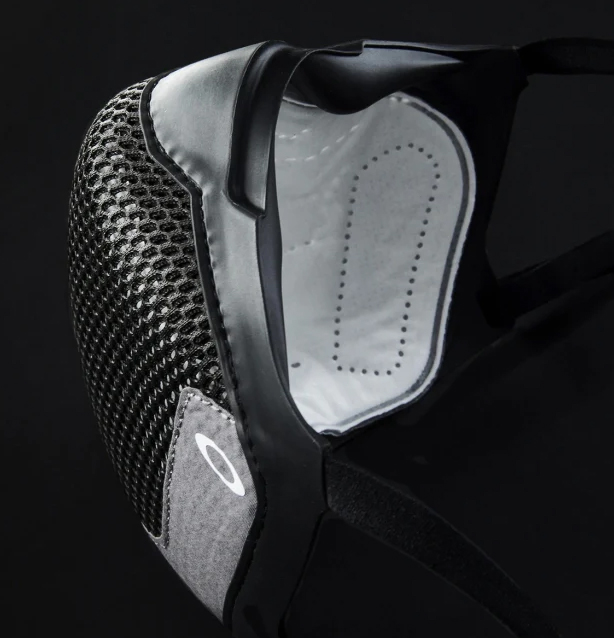 Oakley's MSK3 mask will utilize two types of high-performance filters: reusable & disposable. he reusable filter has two rectangular velcro type attachment points and comes with directions to hand wash and drip dry up to 25 cycles. The disposable filter doesn't have velcro attachments but you could put it behind the reusable filter for added protection. It appears a standard adult PM 2.5 filter will fit nicely in front of the reusable fitler for additional filtering.
The 95% efficiency replacement filters should be available soon according to Oakley.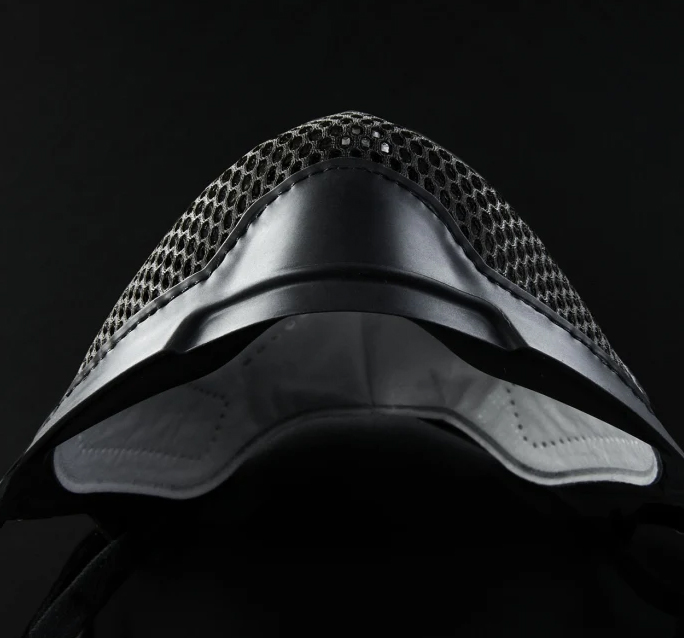 (COMING SOON)

• Eyewear Channel: Medical-grade silicon gasket nose designed to provide comfort and excellent fit with eyewear
• Adjustable Nosebridge: Aluminum bar embedded in silicone gasket for adjusting to a perfect fit
• Mask Body: Semi-rigid mask body helps add space to keep the mask filter off your face for better breathability
• Filtration: Interior attachment area for disposable high-performance filter or reusable filter
• Adjustable Straps: Adjustable, elastic straps for a customized fit
• Perimeter Gasket: The silicone gasket is designed to create a close seal
• Accessories: Replacement high performance filter packs and reusable filter available for purchase
• Mask Care: Hand wash, do not bleach, drip dry in shade
• 43% Polyester/ 43% Melt-blown/ 14% Silicon
Pricing for the Oakley MSK3 is $60 USD and is available for purchase online from Oakley.com